for Parents News
Wes will teach our youth-led series this week!  The topic is "Your one and only."  See you Sunday!
Welcome Back!
Register Online August 10 for our 2018-2019 Ministry Programs!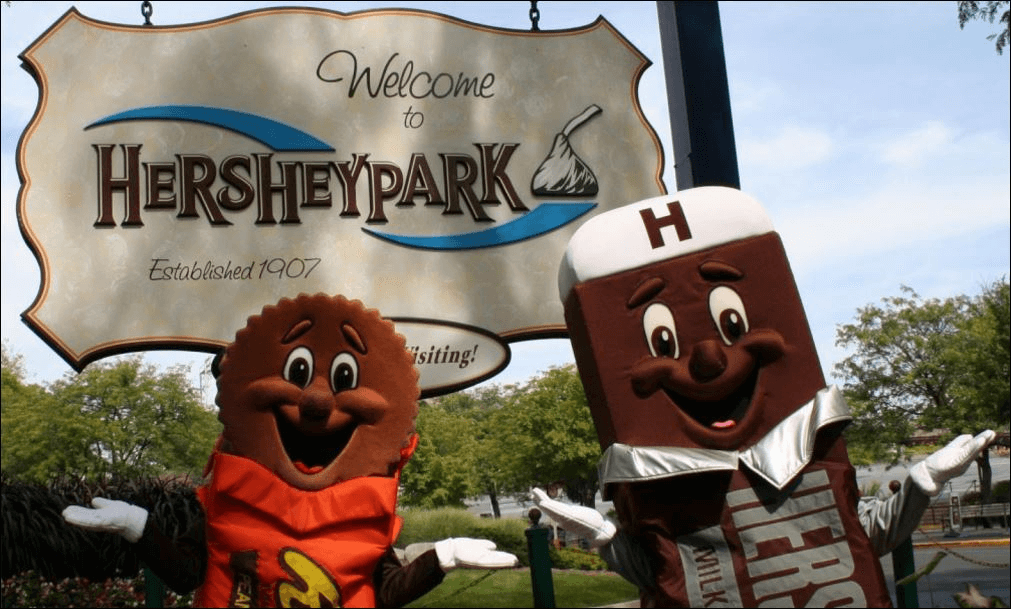 Hershey Park 2018
On August 15, the youth will take a trip to Hershey Park! Times are 7:30am-10:30pm. Cost is $40, plus meals. This event is open to students in grades 6-12 (completed). Parents are welcome to come as drivers and chaperones. Register now!
Registration must be completed by July 30 so we can secure group rates and transportation.
Please note that we need at least 20 registrations to make this event possible and keep our pricing.
Drop off and pick up:  Redland Baptist Church – meet in main lot
Times: 7:30am – 10:30pm on Wednesday, August 15
Cost:  $40 – pay by cash or check made out to Redland Baptist Church, and turn in to Kevin or youth leader.  If you opted for a meal voucher, add $15 to the cost.
Other costs:  If not purchasing a meal voucher, pack a lunch or set aside money for one meal in the park.  After we depart, we will make one fast food stop, so set aside money for that meal, too.
Other information:  When we get to the park, we will divide into groups of four or more, giving youth the responsibility to meet at assigned check-in times.  Younger groups will have an adult chaperone.  Our plan is to leave the park at 8:00pm, get a quick fast food bite on the way home, and arrive around 10:30pm.  With multiple vehicles, some groups may choose to leave for home earlier.  If we are off by more than 15 minutes we plan to call with updates.
A Summer-y Hello!
I trust your summer is going well so far as a family and with your student. I hope you have been able to enjoy some time together and maybe even get away a bit! Even though it is the summer months, we still wanted to share our monthly Online Parenting Class with you!
This month's class is "Parents and Prodigals."
We all know the story or at least pieces of the story. Even if we didn't grow up in church, we know about "the prodigal". It has even become a phrase that is now part of our culture. It is used to refer to any wide variety of struggles or rebellion.
If we are a parent, we know the struggle is real. Even if we have "good" kids, there are always moments and seasons of feeling like we have a "prodigal."   As our video referred to, Solomon, one of the wisest people to ever live, struggled with his own children. It is not a matter of how smart we are or how loving we have been when it comes to having a prodigal.
In those moments and seasons, we must also consciously choose to pursue our own spiritual health. Maybe even finding someone to help you process and talk through what is going on in your home. I (and our staff) would love to be those people if you need it. We are here for you as a community to walk life with you in those difficult moments. There are even people in our church that have been in similar seasons. Please do not hesitate to contact me and let me know how I can come along side of you now or in the future.
3 great tips:
Parent for influence rather than control
Build relational connection
Let go of the grudge
Praying for you,
Kevin
Students will want to kick back on Wednesday nights for this fun series!  These will be held at the Barn and will include some fun and games, plus a short Bible study with discussion.  Plan on laid back fun with something positive to think about 🙂
The study we're covering is called Better Than One.  See a preview here.
Day: Wednesdays
Dates: July 11, 18, 25
Time: 7:00-9:00pm
Location: Youth Barn
Bring:  A snack or drink to share
Theme nights:  July 11 – Guys vs Girls challenges
July 18 – TBA
July 25 – Water events (bring clothes that can get wet)
For youth serving at RBC Camp, we'll have some fun activities afterward.  The movie day details will come together later, once movie times have posted.
One thing we learn as Christians is that our conduct reflects the God we represent.  Honestly, that's a sobering thought when I think about my own behavior.  Our Sunday School lesson is about unity.  Our unity showcases the beauty of the cross.  So fights and squabbles produce the opposite effect.  It is no wonder that we are called to be one, unified together.
Take some time to talk about this at home.  Our home requires several discussions about unity and putting others first; maybe this will help your own family dynamics.

Greetings, Moms and Dads!
I want to write a special greeting to the dads of our ministry, as it is Father's Day month. Being a pre-teen/teen dad is a special calling and deserves a God-size round of applause. It also deserves an extra dose of Godly help, so that is why this month, we are sharing some quick, helpful words about dads connecting with their daughters through our Online Parenting Class!
There is such great, simple, but powerful wisdom in the steps that were shared. If I may, I want to add on a few questions for our dads (and our moms) to consider that are connected to each of the great hints that were shared. Take some time to think about them and even discuss them as a couple?
Take them out on simple and fun dates and adventures.
o

Question

: Where was your first date? Would you be willing to share that with your daughter?
o

Challenge

: Plan a dad-daughter date night that would make your daughter feel special and beautiful!
Have intentional conversations every day. (It's ok to leverage tech!)
o

Question

: When was the last time you sat down with your daughter, just the two of you, and had an intentional heart to heart talk?
o

Challenge

: Start a text/messaging feed that goes on for a couple days just sharing the little and big things going on in each other's day.
Let her know you love her and that she is beautiful as much as possible!
o

Question

: Does your daughter know that you think she is beautiful?
o

Challenge

: Send your daughter a private message with a picture of the 2 of you together, let her know one reason beyond outward appearance she is beautiful.
Listen to her when she is hurting.
o 

Question

: What is hurting your daughter's heart right now?
o

Challenge

: Sit down with your daughter with no cellphones or distractions. Look here in the eyes and listen… really listen to her heart.
Dads (and moms), these pre-teen/teen years are so important for your daughter. There are only a few years left before they leave the house. Please take and make the time to spend time with them, getting to know them and their true heart.
Serving Our Heavenly Father-
Kevin Freeman
Dear Parents,
I wanted to share a great resource you may enjoy.  It's called A Teen's Guide to Social Media and Mobile Devices, by Jonathan McKee.  Jonathan does a great job weaving in biblical truth and practical advice.  You can purchase the book here, but I'm also providing a review of the book.
Teen's Guide to Social Media REVIEW
In it you'll find a great synopsis of the 21 points. For example,
Tip #1: Love the One You're With
"Discovering the secret of "social in a social media world is that the smartphone-generation has become so dependent on their phones that they have become anti-social. It is seen through a few things:

1.) Diminished ability to recognize facial expressions.
2.) Lack of empathy.
3.) A decrease in close friends.

Instead of letting a smart phone ruin your social life, put it back in your pocket and really connect with others.
Take a look and let me know what you think!
Kevin
Youth helpers at RBC Camp will get to take part in some activities AFTER camp each day!
Important information about these activities:
This is only open to youth camp helpers.
We will need some chaperone support – let Kevin know if you are interested.
Permission slip will be available as early as June 10.
So what are the activities?  Tentative schedule:
Monday: Brazilian dodgeball and pizza lunch ($3)
Tuesday: Swimming
Wednesday: Incredibles 2 movie…so don't go see it early!
Thursday: Walk to lunch at Gourmet Asian Bistro