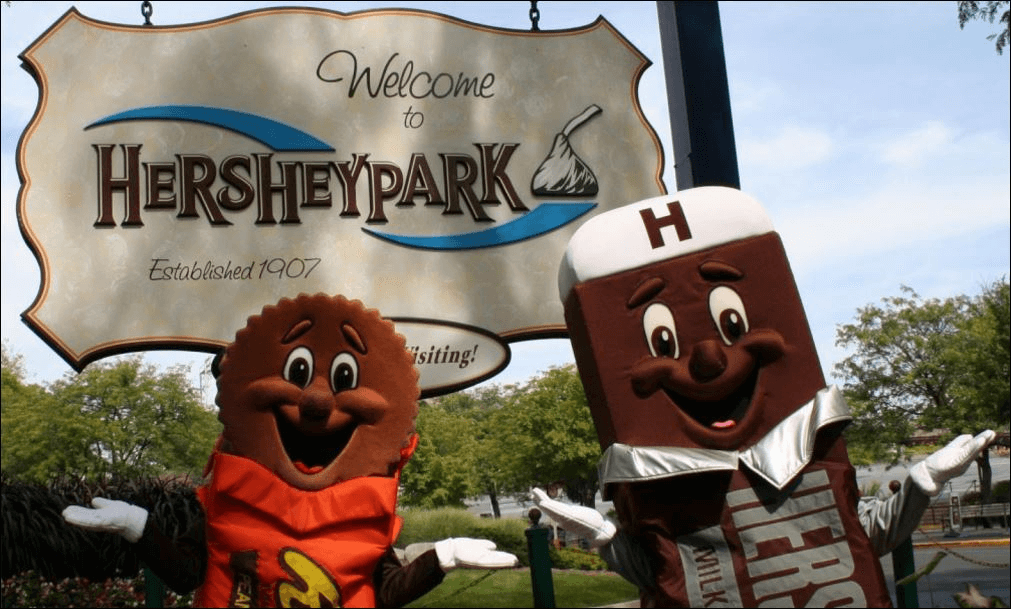 Hershey Park 2018
On August 15, the youth will take a trip to Hershey Park! Times are 7:30am-10:30pm. Cost is $40, plus meals. This event is open to students in grades 6-12 (completed). Parents are welcome to come as drivers and chaperones. Register now!
Registration must be completed by July 30 so we can secure group rates and transportation.
Please note that we need at least 20 registrations to make this event possible and keep our pricing.
Drop off and pick up:  Redland Baptist Church – meet in main lot
Times: 7:30am – 10:30pm on Wednesday, August 15
Cost:  $40 – pay by cash or check made out to Redland Baptist Church, and turn in to Kevin or youth leader.  If you opted for a meal voucher, add $15 to the cost.
Other costs:  If not purchasing a meal voucher, pack a lunch or set aside money for one meal in the park.  After we depart, we will make one fast food stop, so set aside money for that meal, too.
Other information:  When we get to the park, we will divide into groups of four or more, giving youth the responsibility to meet at assigned check-in times.  Younger groups will have an adult chaperone.  Our plan is to leave the park at 8:00pm, get a quick fast food bite on the way home, and arrive around 10:30pm.  With multiple vehicles, some groups may choose to leave for home earlier.  If we are off by more than 15 minutes we plan to call with updates.